Gaming
Gaming Business
Gaming is a generic term to refer to gambling games such asslotmachines,poker, and roulettes played at casinos worldwide.
Ithas beenreported that over 4,000 casino establishments can be foundinaround 140countries and that the market size has expanded to overUS150billiondollars.
Video slot machines, in particular, areexperiencing rapidmarket growthin parallel to the online casino market.
NatsumeAtari is one of the few video slot developers in Japan withglobal operations.
We can provide development services such asplanning, design, video production, integration, and sound production,utilizing our long-accumulated expertise in games andpachinko/pachislotmachines.
Furthermore, since 2021, we havestarted developing online slots for the overseas public.
We arecurrently planning and developing Gaming content under our specializedbrand "SAMURAI STUDIO."

Developed Games
iGaming slots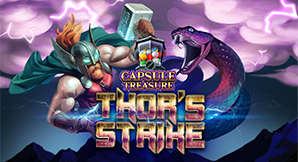 Capsule Treasure: Thor's Strike
online
2nd in the Capsule Treasure series
Immerse yourself in the Norse mythology and spin Thor's capsule toy machine to get prizes!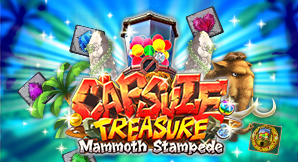 Capsule Treasure: Mammoth Stampede
online
Get prizes by spinning the giant capsule toy machine! The mammoth's appearance makes for an exciting turn of events!
Casino slots